Marissa Acampora Named Instructional Supervisor of Equity and Engagement for the Milford Public Schools
Click here for a printable version.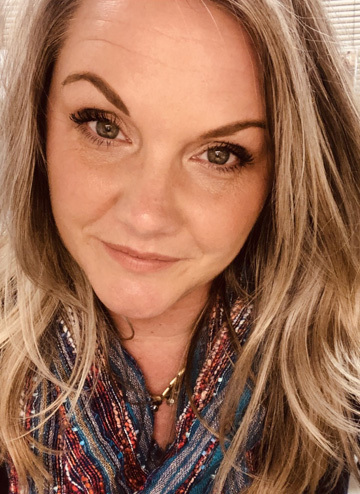 MILFORD – The Milford Public School district is pleased to announce the appointment of Marissa Acampora as Instructional Supervisor of Equity and Engagement. Until her appointment here in Milford, Ms. Acampora has been a mainstay in the West Haven Public School system. She will begin her new position in Milford in January.
Ms. Acampora received a Bachelor of Science degree in Communication Disorders and Sciences from Southern Connecticut State University in 2001. She continued her education at Southern and earned a Master of Science degree in Speech and Language Pathology in 2008. After spending several years as a professional educator, Acampora pursued and earned an Intermediate Administrator Certificate (092) from Sacred Heart University in Fairfield in 2019.
Ms. Acampora has served in a variety of increasingly responsible educational roles over the past 14 years. Originally starting her career in 2008 as a speech and language pathologist, Acampora spent her first six years in that capacity, both in the New Haven Public Schools and Orange Public Schools. In 2014, Acampora joined the West Haven Public School district, again as a speech and language pathologist but this time with additional responsibilities as an administrative designee in the district's central office.
With her continued interest and passion in leadership opportunities and having earned her administrative certification, Acampora joined the Superintendent's Cabinet in 2020 as the Central Office District Liaison just as the COVID-19 pandemic took hold. "I have always believed the power of excellent communication and relationship building not only helps to inform our community members, but establishes a stronger level of trust when times of change are at the forefront," Acampora said. During her time as District Liaison, it was Acampora's job to develop all written and presentation materials to clearly apprise all stakeholders of the state of the schools in West Haven, including the district's efforts to keep the schools healthy and safe. Her work also focused on the collection of data with regard to student performance and engagement and led the charge to ensure all students, especially those in marginalized groups, had the proper technology to continue their work.
In July 2021, Acampora was once again promoted and was named the Central Office Director of Programs and Engagement in the West Haven Public School district. In this new role, she served again as a member of the Superintendent's Cabinet, providing districtwide direction and oversight for all programs developed to remediate learning loss and accelerate academic gains in the wake of the COVID-19 pandemic. Additionally, she created and led the district Outreach Team, developed to assist in reconnecting with students and families in the areas of access and engagement. An example of this was her work with the district's Communication Director, whereby messaging was drafted to ensure equity and access to information for all stakeholders. A critical element of this role was also to work closely with staff to design and facilitate professional learning relative to building capacity for equity-focused goals. And, as if she weren't busy enough, Acampora also served as the Board of Education representative for the city of West Haven in the Sustainable CT Equity Training Series.
Acampora's work, conducted in collaboration with colleagues, has been recognized by professional organizations across the state. One such program focusing on re-engaging multilingual learners through focused summer instruction, was featured in a Connecticut Association of Public School Superintendents (CAPSS) publication last summer. The program had been funded by ESSER grant monies designed to support summer programming. Additionally, a Health Equity Campaign that was created in tandem with the communications director for the district was awarded the Bonnie B. Carney Award of Excellence for Educational Communication from the Connecticut Association of Boards of Education (CABE).
In her new role in Milford, Acampora will continue her work in ensuring that diversity, equity and inclusion is a mainstay throughout the district.
Acampora is looking forward to getting started in Milford. "I am eager to bring my passion for equitable education to the work that Milford Public Schools is already engaged in. I look forward to creating relationships in our school district that support inclusion and engagement for all students, staff and members of our community. Coming back to serve the city where I was born and raised is a unique and special opportunity that I am honored to accept."
Dr. Anna Cutaia, superintendent, said, "I look forward to our continued work in equity and engagement as aligned to the Board of Education's commitment (approved 5/24/21) which states 'We are committed to laying a foundation that fosters an environment of unity that addresses race, equity and social justice in a safe and supportive learning environment. It is essential to the progress of all people in our learning community that we take deliberate steps to make clear that people who have been historically marginalized are fully included and valued.' I am confident Ms. Acampora brings the knowledge, skillset, and disposition to continue the conversations, to grow and strengthen community partnerships and to tackle difficult issues with courage."
###