In the Milford Public Schools, our priority is to plan, prepare and serve the tastiest, most nutritious and affordable meals in order to support student well-being. Our meals meet the strict regulations set forth by the USDA and in conjunction with the requirements of the National School Lunch/School Breakfast Programs. Meal choices include a variety of entrees, whole grain breads and rolls, 100% fruit juice, fruits, vegetables, and low- or no-fat milk (in age appropriate portion sizes). In addition, we incorporate a wide variety of locally- and regionally-grown whole fresh fruit when seasonally available.
If your child has dietary restrictions, please contact our district Foodservice Director Eileen Faustich at efaustich@milforded.org or call (203) 783-3490.
We are proud of our foodservice operation in Milford and thank you for your support.
Menu Prices, 2022-23
Beginning on January 9, 2023, the Milford Foodservice department will return to the purchase of meals at all levels. Here are the meal prices, by level.
BREAKFAST
Elementary: $1.75
Middle School: $2.00
High School: $2.50
LUNCH
Elementary: $3.35
Middle School: $3.60
High School: $3.85
At all levels, reduced-price breakfasts for qualifying families are 30¢.
At all levels, reduced-price lunches for qualifying families are 40¢.
If you believe your family may qualify for reduced-price or free meals as part of the National School Lunch/Breakfast Program, you must complete and submit an application. Please scroll down this page for more detailed information and links to the forms.
Titan Family Portal
Did you know that you can view detailed nutritional and allergen information, as well as pay for school lunch online or with an app via the Titan Family Portal?
Titan Family Connect App
Apple App Store
Android Google Play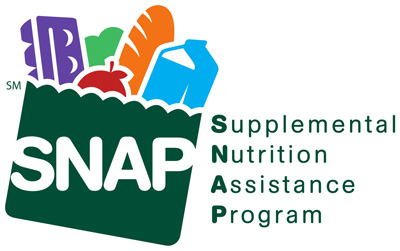 SNAP Program: An Alternative for Free/Reduced Price Meals
Back in October, the income level required for eligibility for SNAP (formerly known as Food Stamps) was increased, so some families who previously did not qualify for SNAP may now qualify. Any student who receives SNAP benefits is automatically eligible for free school meals. Click HERE to go right to Connecticut's dedicated website page about SNAP funds and directions on how to apply.
Refund-Transfer-Donate Request Form
Refund-Transfer-Donate Request Form
Please use this form to request a refund, transfer student funds from one account to another, or donate leftover funds to assist other families in paying for school meals. Request for refund checks will be processed and mailed within 2-3 weeks.
If your student is remaining in the Milford Public Schools, no action is necessary. All funds follow the student anywhere in the district.