Cara Dascenzo Named Community Connections Coordinator at Calf Pen Elementary Service Hub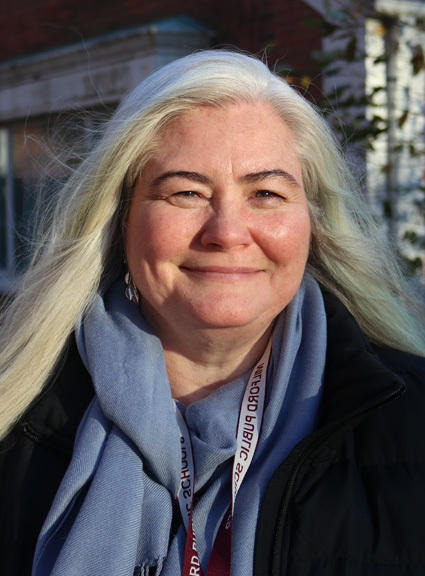 MILFORD – The Milford Public School district is pleased to announce the appointment of Cara Dascenzo as the coordinator of the Community Connections Center at the Calf Pen Meadow Elementary location, the second facility of its type in the district. The center will serve the school communities connected to the east side of the city, including Live Oaks Elementary, Calf Pen Meadow Elementary, Orchard Hills Elementary, and Orange Avenue Elementary. The original CCC hub location at Pumpkin Delight Elementary will continue to operate under the supervision of Mary-Kate Williams and serve the families primarily on the west side of Milford, including those at Pumpkin Delight Elementary, John F. Kennedy Elementary, Meadowside Elementary, and Mathewson Elementary.
Now in its 4th year, the Community Connections Center was originally established to help form a bridge between families and the multitude of community services available in Milford and beyond for residents. As the sole employee of the CCC from 2019-2022, Williams worked to connect families with information and solutions for a wide variety of family needs: child care, parenting skills, literacy building, food insecurity, job training, and many, many more.
Due to the success of the first Center, a second location was approved by the Milford Board of Education, to continue to strengthen the school-family-community connection.
As the new coordinator of the Calf Pen Meadow hub, Dascenzo is more than ready to begin 'making connections.' Over the years, she has developed a robust career in helping families. Early in her career, Dascenzo was a paraeducator in the Stratford Public School district (2006-2020). For more than a decade, she worked in tandem with elementary-level teachers, broadening and strengthening the services students received, and in accordance with a student's Individual Education Plan (IEP).
In March 2020, Dascenzo was offered a management opportunity in the private sector, serving as the program coordinator for the Center for Discovery, Mood, and Anxiety, located in Southport. In this role, Dascenzo orchestrated both the day-to-day operational needs of the program as well as ensuring proper connections and support sources were arranged for actual clients.
After two years in the private sector, Dascenzo knew that she truly missed working with students and families and was motivated to apply for the CCC position that was open here in Milford.
Cara began her new position as CCC coordinator this week (11/21/2022) and looks forward to building relationships in the Milford community, and connecting families to services that will best meet their needs.
When asked about her new role, Dascenzo commented, "When we connect families to resources, we empower them to live their dreams and nurture the children who engage and thrive in our school environments. This builds the foundation for everyone to pursue their future potential."
Dr. Anna Cutaia, Superintendent of Schools, said, "Now, more than ever, it is critical that we engage our families and make the connections that are available to them. I look forward to Cara's contributions to strengthening our families as we continue to support the Milford community."