Terese Maguire Named Supervisor of Early Childhood Education for the Milford Public Schools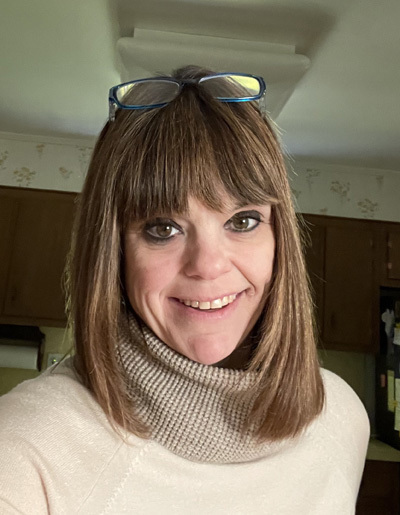 MILFORD – The Milford Public School district is pleased to announce the appointment of Terese Maguire as supervisor of Early Childhood Education. Ms. Maguire has had an extensive professional career in educational practice for the youngest of students, particularly in the preschool environment. Until her appointment here in Milford, Ms. Maguire served as the Director of Early Childhood in the Bridgeport Public School district. She will begin her new position in Milford in mid-November.
Ms. Maguire received a Bachelor of Science degree in sociology from Southern Connecticut State University in 1998, followed by a Master of Arts degree in 2003 from Sacred Heart University in the field of elementary education. She continued her education at Sacred Heart, receiving her 6th year Certification as a CT Literacy Program Specialist (2006) and a 6th Year certification (092) in Education Administration in 2007. Ms. Maguire also earned an additional Special Education cross endorsement in 2011.
Ms. Maguire has served in a variety of increasingly responsible educational roles over the past 24 years including classroom teacher, assistant principal and principal prior to serving as Early Childhood director Bridgeport in August 2021.
As Director of Early Childhood, Maguire provided extensive leadership in weaving technology into the program in Bridgeport. Collaborating with district leadership she helped develop analysis platforms for student data, planned professional development sessions, and created district-level plans for high quality instruction. In addition, she implemented the use of student-aligned software including Footsteps2Brilliance, Clever University Kids, and Osmo as well as the integration of several preschool screening apps, such as Sparkler, ASQ3, and ASQSE2. As a member of the School Readiness Council (SRC), Maguire served as a communication liaison between the community and staff members for schools identified as SRC sites. She has also worked to embed a variety of social emotional learning tools used at the preschool level.
Maguire developed strong relationships and support in the department's quest for the completion of the National Association for the Education of the Young Child (NAEYC) accreditation and collaborated with the State of Connecticut's Office of Early Childhood Education to ensure best practices were followed throughout the district.
Maguire believes a strong preschool foundation is the key to life-long learning. "My professional experiences (teacher, literacy coach, curriculum specialist, assistant principal, principal, and most recently director) have afforded me the opportunity to understand student academic and social emotional outcomes from a variety of perspectives. Looking at the preschool educational experience through this variety of lenses will help the early childhood program in Milford continue to move forward."
Dr. Anna Cutaia, superintendent, added "Ms. Maguire brings a wealth of knowledge and experiences in early childhood education and high quality instruction. I look forward to her contributions to the young people of Milford. I have every confidence that she will take us to the next level of implementation of the district's improvement strategy of focusing on intentional play and executive functioning."
###